19 Jun

Dissemination of Hestia in Research and Practice

The Hestia team has provided many presentation regarding the research project at the practice field and at scientific conferences during the past months.

First of all, we have provided several presentations at child protection agencies in England, Germany and the Netherlands to present initial findings of the project. Providing these presentations was extremely insightful, as the practitioners could provide important insights on the research findings.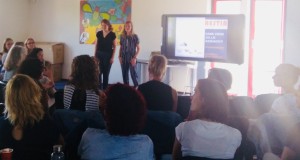 (Floor Middel and Helen Bouma at one of the Dutch child protection agencies)
Furthermore, we have provided several presentations at international scientific conferences:
The Welfare State Futures final conference, Florence, 24-25 May
Decision-Making in Child and Adult Protection: Discretion and Dialogue, Basel, 31 May – 2 June
German, English, and Dutch representatives of the Hestia team were present at final conference of The Welfare State Futures. Therefore, this event not only enabled us to present our research to European policy makers and researchers, but we were also able to discuss the future steps of our research project. Last but not least, also the steering committee of the Hestia project (Prof. Doris Bühler-Niederberger, Prof. Fred Wulczyn, & Prof. Marit Skivenes) was invited to this conference to provide detailed feedback on our findings and future directions.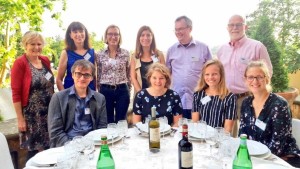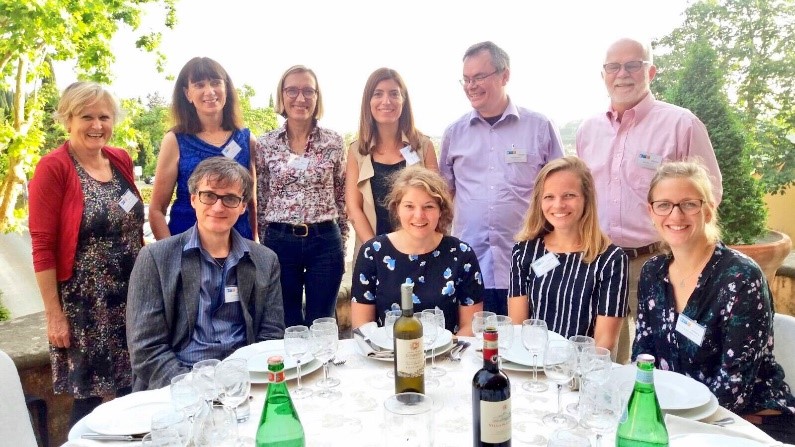 (Top row: Doris Bühler-Niederberger, Nina Biehal, Sabine Walper, Mónica López López, Heinz Kindler, Fred Wulczyn; bottom row: Hans Grietens, Floor Middel, Helen Bouma, Laura Miehlbrath)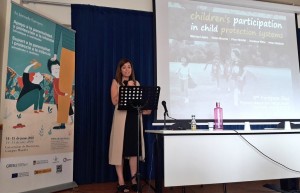 (Mónica López López presenting results on children's participation in policy and practice at the Parental Guidance & Child Protection conference in Barcelona)