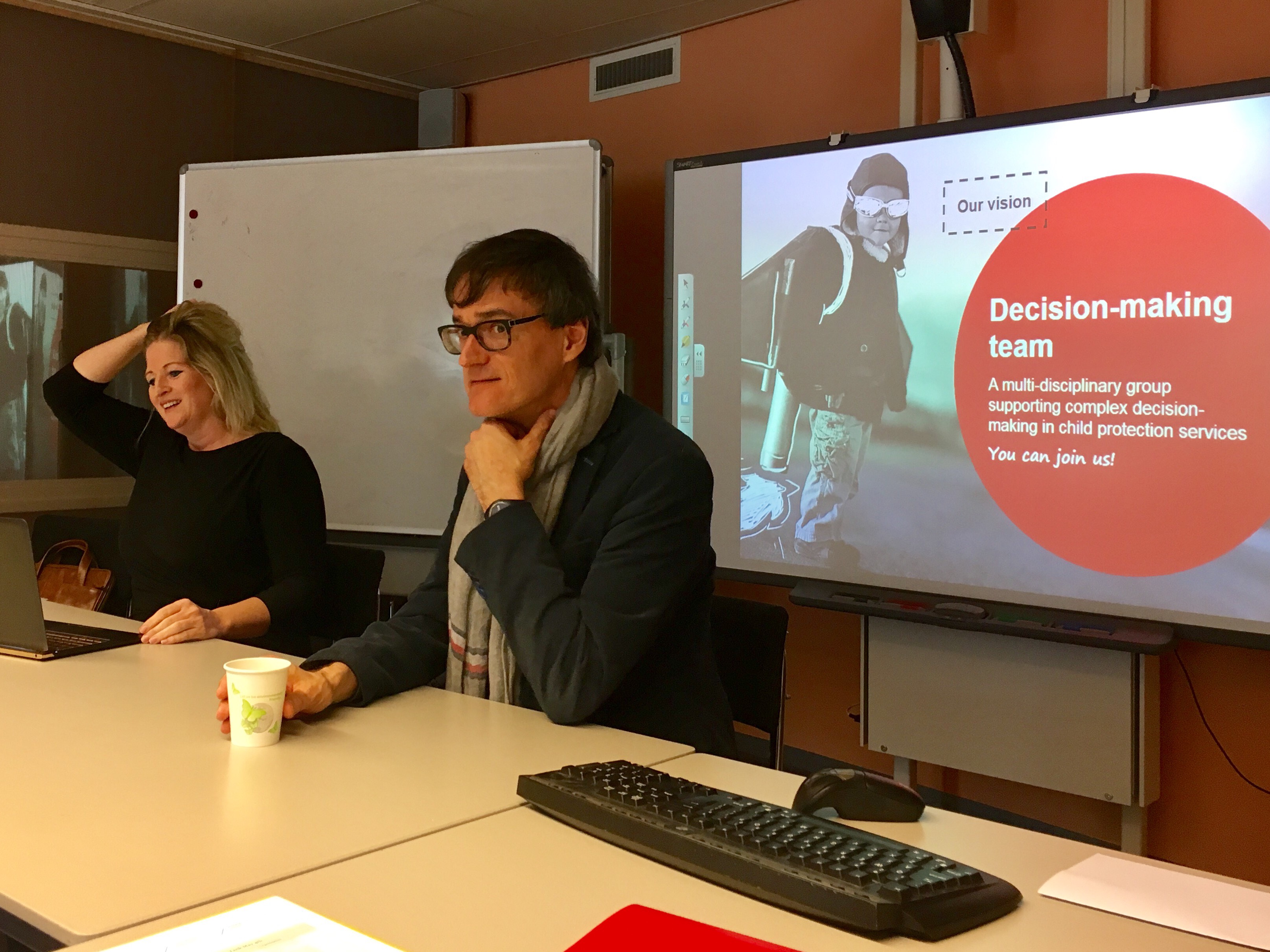 09 May

The Hestia team hosted the Think Tank – Participatory process for identifying policy-relevant research questions in child protection

During a session celebrated on the 4th of May in Groningen, the Netherlands, the researchers of Hestia presented findings from their NORFACE-funded project that are highly relevant for the development of child protection policy.

The Think Tank was attended by the Alderman for Youth, Mattias Gijsbertsen, and a group of 12 policy makers from the Municipality of Groningen. The dean of the Faculty of Behavioural and Social Sciences of the University of Groningen, Kees Aarts, and the Head of Sustainable Society, Sharon Smit, joined the meeting and facilitated the debate.

The group discussed the needs of the practice field and the research lines that should be prioritized in the future according to the experiences of policy makers, practitioners and researchers. The attendees received very positively the idea of a partnership with the team for the development of a multi-disciplinary group based at the University of Groningen for supporting complex decision-making in local child protection services.

This event was organized by Hestia team members Hans Grietens, Helen Bouma and Mónica López from the University of Groningen.